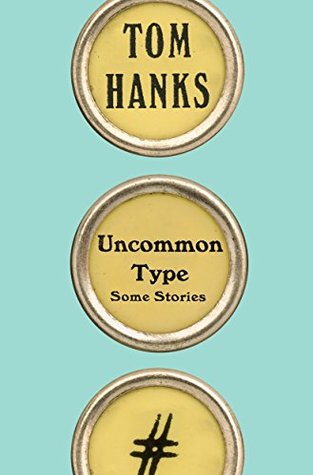 Uncommon Type: Some Stories 
by Tom Hanks
3.5 stars out of 5
Tom Hanks, it turns out, is a surprisingly good writer, and I think the short story format suits his talents best.
As with any short story collection, I enjoyed some tales more than others, but I do appreciate that Hanks found a common theme — as you've probably guessed, typewriters — and wove it throughout the entirety of the collection. Not only that, but characters from one story may be revisited in later tales, which is always fun for me as a reader. I like finding/seeing connecting threads through otherwise unrelated stories.
Did this short story collection knock my socks off? No. But it was still delightfully entertaining, and having the author himself read the audiobook version definitely made it even more charming and fun to consume.